SUPPORTERS
WATCH THE FULL-LENGTH VIDEO BELOW:
(Up to 4K Resolution)
---
SUPPORTERS – DOWNLOAD HD VIDEO:
---
SUPPORTERS – VIEW IMAGE GALLERY:
---
FullFrontal.Life is made possible by our Supporting Members
Thank you for supporting new content creation & for helping to normalize nudity!

---
MORE FROM THIS RELEASE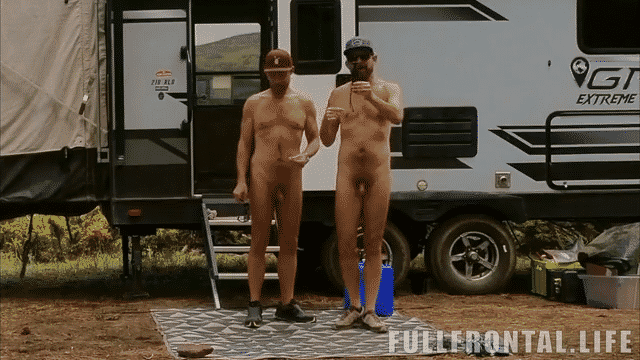 We keep trying to leave Colorado and we get delayed once again. We decide to wait out the busy Memorial Day Holiday Weekend up in the mountains. Rather than fighting for an RV site on the road, we head to one of our favorite areas for nude boondocking.
When we arrive we find a road full of mud. Thankfully our newly installed 4WD conversion worked flawlessly.
Then the next morning we woke to a surprise 5″ of snow. We're low on supplies so have to head to town. We re-supply in Salida, Colorado, and walk the town a bit.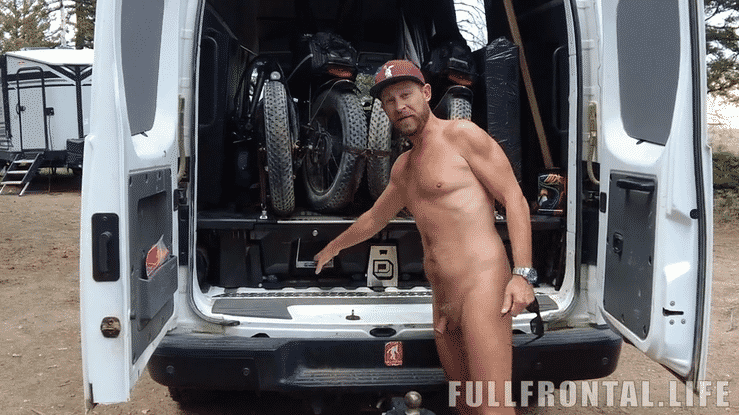 The surrounding camping area gets really busy with OHVs and ATVers. We're determined to get naked this weekend so we do, even though we're surrounded by other campers. We think we're being very careful not to get spotted. However, as you'll see a troop of female ATVers nearly rides up into our campsite. We do our best to take cover and they eventually ride off…
We talk about how it's never our intention to be spotted or to surprise anyone with our naked bodies. However, camping in the nude is just so natural, nothing was going to stop us.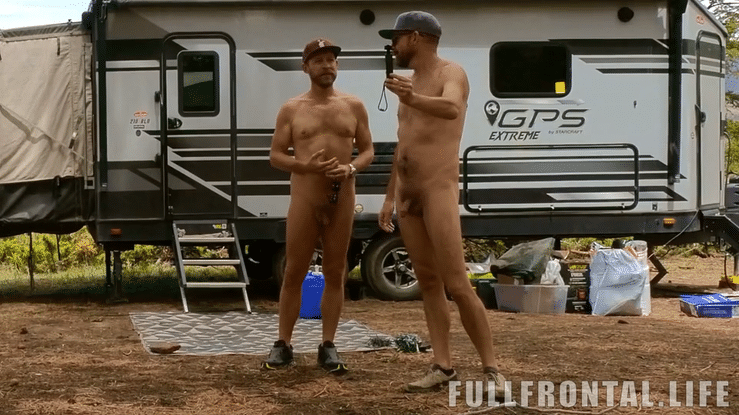 We also talk about the time we hit a deer and show the damage that is finally scheduled for repair.
Next up: We depart CO and head to UT for a repair. In transit, we LOSE A WHEEL ON THE HIGHWAY… Stay tuned for that!
---
---