SUPPORTERS
WATCH THE FULL-LENGTH VIDEO BELOW:
(Up to 4K Resolution)
---
SUPPORTERS – DOWNLOAD HD VIDEO:
---
SUPPORTERS – VIEW IMAGE GALLERY:
---
FullFrontal.Life is made possible by our Supporting Members
Thank you for supporting new content creation & for helping to normalize nudity!

---
MORE FROM THIS RELEASE
We come to you from Lake Bronson Club, a "nudist park" about an hour east of Seattle, Washington. This is our second time visiting this club, the first being about two years ago.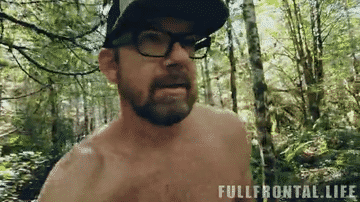 In part 1 of this update, we talk about where spent our Labor Day weekend (U.S. holiday). We discuss how we occasionally find ourselves with nowhere to stay on busy holiday weekends and how we discovered nudist resorts often have plenty of space as long as you're willing to get and stay naked 🙂
When summertime holidays roll around we sometimes struggle to find a spot to park our RV. These are often very popular times for weekend warriors to pull out their RVs and clog up campgrounds and RV parks. We've learned over the years that nudist resorts/clubs almost always have spaces open, even on the busiest of holiday weekends… For us, this is perfect as we love being nude and just love the freedom of going about our daily life without even a thought of covering up or hiding our bodies with clothing.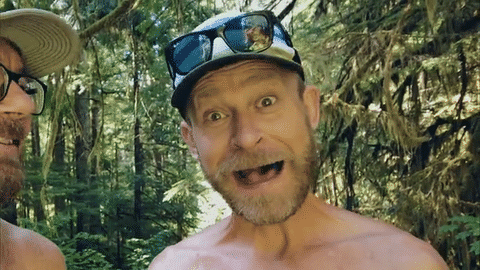 We've been wanting to return to Lake Bronson ever since our first visit in 2020. You know us, we love a nude hiking trail and this club has many and they're amongst the best we've encountered in our travels.
The club sits on 320 acres with countless trails leading deep into the magical forest. There is a large, very clean 7.5 acre lake that seems to serve as the center of recreational activities. There is also a hike that leads to a small waterfall and an ice-cold river.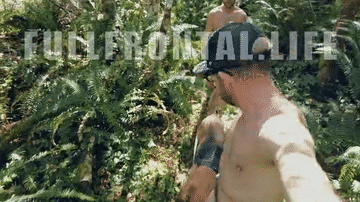 Lake Bronson Nudist Park is a must-visit for anyone who desires to be one with nature in a truly magical setting.
Coming up in part 2, we explore deep in the forest, and hike to a waterfall and an ice-cold river. Don't miss that one as the scenery is simply magnificent.
Next up: Part 2 of of our visit to Lake Bronson, also coming up, Portland, Oregon, Collins Beach & Rooster Rock (clothing-optional river beaches)… Stay tuned!
---
---