SUPPORTERS
WATCH THE FULL-LENGTH VIDEO BELOW:
(Up to 4K Resolution)
---
SUPPORTERS – DOWNLOAD HD VIDEO:
---
SUPPORTERS – VIEW IMAGE GALLERY:
---
FullFrontal.Life is made possible by our Supporting Members
Thank you for supporting new content creation & for helping to normalize nudity!

---
MORE FROM THIS RELEASE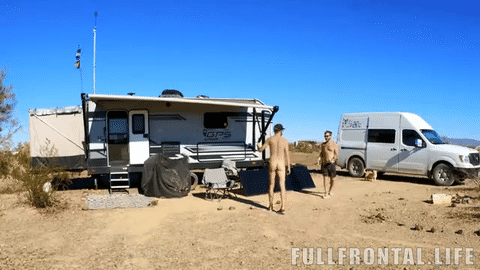 In this update, we talk about our upgraded solar and new inverter/solar generator. We head to Phoenix for a couple of days before returning to the naked desert.
So our trip to the city was really fast. Just two days. We initially were going to bring our entire rig and stay at an RV park for a few weeks. However, we recently upgraded our desert Internet making it much easier for us to stay out in the boondocks longer.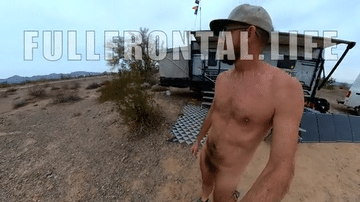 So with that, we booked a dog-friendly hotel and took a two-day break from the desert, restocked supplies, and returned back to our nude camp.
As you'll see, we're happy to be back where we can run around nude anywhere and anytime we desire. The pups love it out here too, that's for sure!
.
---
---