SUPPORTERS
WATCH THE FULL-LENGTH BONUS VIDEO BELOW:
(Up to 4K Resolution)
---
SUPPORTERS – DOWNLOAD HD VIDEO:
---
FullFrontal.Life is made possible by our Supporting Members
Thank you for supporting new content creation & for helping to normalize nudity!

---
MORE FROM THIS RELEASE
Join Rain from FullFrontal.Life as he takes you on a "tour" of his mobile, nomadic "office".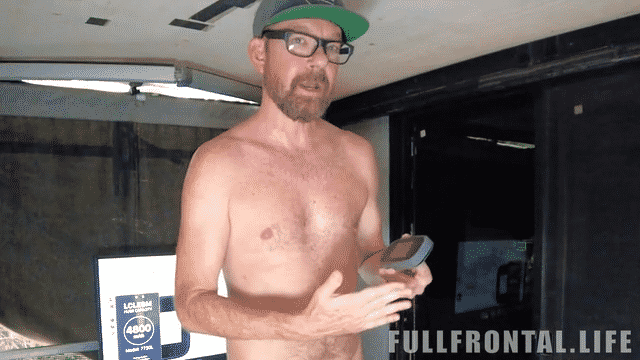 Of interest to full-time RVers or anyone using a Verizon Jetpack, Rain replaces the bulging, swelling battery in his Novatel/Verizon 7730L before it explodes.
Next up: Portland, Oregon & visiting Collins Beach (Clothing Optional)… Stay tuned for that!
---
---